Partez explorer Victoria en voiture de location !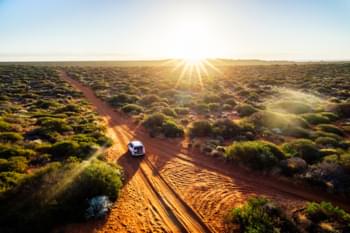 L'Etat de Victoria se situe au sud-est de l'Australie. En louant une voiture dès votre arrivée, par exemple à l'aéroport de Melbourne, vous pouvez partir explorer les merveilles de cet état en empruntant l'une des plus belles routes litorrales du monde : la Great Ocean Road. Avant de partir sur la route, vous ne manquerez pas de visiter l'une des villes les plus agréables au monde selon The Economist: Melbourne.
Comment trouver une location de voiture pas chère? En comparant les prix en ligne avec Driveboo, vous pourrez facilement louer une voiture pour un bon prix. Nos nombreux partenariats avec les agences de location dans l'Etat de Victoria en Australia vous assure une vision globale du marché ce qui vous permet de vous faire facilement une idée des prix en vigueur.
Quand partir en voyage dans l'Etat de Victoria? Entre novembre et mars car ce sont les mois d'été en Australie.
Location de voiture à l'aéroport dans le Victoria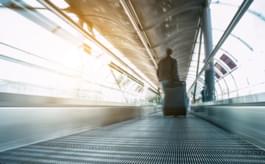 Si vous souhaitez maitriser votre budget et trouver une offre de location de voiture à bon prix, le mieux est de louer votre voiture dès l'aéroport. Pourquoi les locations de voiture sont-elles moins chères à l'aéroport? Comme beaucoup de voyageurs préfèrent louer une voiture dès leur arrivée à l'aéroport, la demande en voiture de location y est forte et donc les prix sont plus compétitifs.
L'aéroport le plus important dans l'état de Victoria est l'aéroport de Melbourne où des vols internationaux sont proposés. Néanmoins, si vous arrivez d'une autre ville d'Australie, il est possible que vous empruntiez un aéroport régional. Quels sont les aéroports à proximité de Melbourne?
A savoir quand on loue une voiture à Victoria
La conduite dans l'état de Victoria en Australie ne devrait pas poser de problème. Toutefois, nous avons quelques conseils à vous donner pour une location de voiture sans surprise:
La conduite est à gauche en Australie.
En plus de votre permis national, vous devriez avoir un permis de conduire international. Cette procèdure est gratuite et se fait auprès de votre préfecture.
Peut-on louer une voiture à plusieurs? Bien sûr, mais si vous voulez alterner le volant, vous devez ajouter des conducteurs supplémentaires afin que tous les conducteurs soient assurés pour la voiture de location.
A quel âge peut-on louer une voiture en Australie? A 21 ans. Des frais supplémentaires peuvent s'ajouter pour les jeunes conducteurs (moins de 25 ans).
Location voiture Victoria : Assurances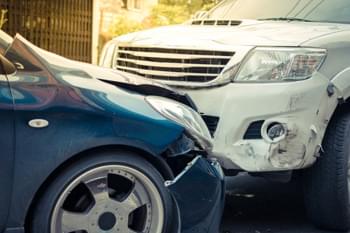 Quand on loue une voiture, il est important d'être bien assuré pour éviter de devoir payer des dommages importants.
Quelle assurance choisir pour votre location de voiture? Une assurance tous risques sans franchise est fortement conseillée pour être assurée en cas de vols ou accidents. De plus, vous devez avoir une assurance responsabilité civile d'un montant minimum d'un million d'euros pour couvrir les frais des dégâts que vous pourriez infliger à autrui.
Enfin, si vous partez pour un long voyage, hors des sentiers bâtus, vous devriez envisager une assurance sur les pneus, les bris de glace et le dessous de caisse.
Visiter Melbourne en voiture de location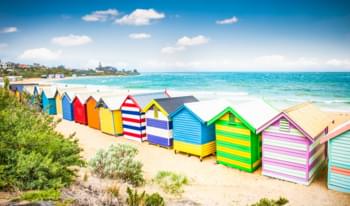 Melbourne a été classée comme la ville la plus agréable au monde par The Economist. A Melbourne, vous pourrez aller manger dans des restaurants multiculturels, vous balader le long de la rive de la Yarra River ou bien aller à la plage à Brighton Beach avec ses charmantes cabanes de plage colorées.
Que faire à Melbourne?
Aller au Queen Victoria Market. Ce marché attire touristes et locaux tous les mercredis. Non seulement vous pourrez acheter de la nourriture locale mais vous pourrez profiter de concert en plein air.
Visiter le plus grand musée d'Australie: la National Gallery of Victoria. De nombreuses oeuvres d'art internationales et australiennes sont exposées. En 1986, un tableau de Picasso fut volé par un groupe de "terroristes culturels" qui demandèrent l'organisation d'un prix pour les jeunes artistes à titre de rançon. L'oeuvre fut plus tard retrouvé dans une consigne de gare.
Découvrez l'architecture de Melbourne qui mêle style victorien et gratte-ciel moderne. Un endroit incontournable à Melbourne: le Federal Square!
Quels évènements sportifs à ne pas manquer à Melbourne? Le Grand Prix Formule 1 et l'Open d'Australie de Tennis. Le Grand Prix se déroule en mars et l'Open dans la deuxième quinzaine du mois de juin.
St Kilda
Parc d'attraction à la plage de St Kilda
A seulement 15 min en voiture de location du centre-ville de Melbourne se trouve le parc d'attraction Luna park de St Kilda. Barbapapa, grande roue, autotamponneuses, montagnes russes seront au rendez-vous pour le plaisir des petits et des grands! Après le parc, vous pouvez aller sur la promenade de St Kilda, vous reposer dans le parc ou sur la plage.
Road-trip dans la région du Victoria en voiture de location
Réservation confirmée, vous voilà prêt à partir explorer la région du Victoria en voiture de location. Il s'agit maintenant de connaitre l'itinéraire de votre voyage en voiture. Outre Melbourne, la région australienne a beaucoup à offrir. Nous vous donnons ici quelques idées de road-trip en voiture de location.
Great Ocean Road
Sur la Great Ocean Road en voiture de location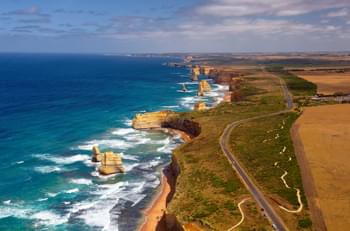 La célèbre Great Ocean Road relie Torquay et Allensford et passe par Melbourne. Pour les amateurs de voyage en voiture, cette route est tout simplement un rêve. En longeant la côte, vous pourrez admirer les falaises australiennes. Sur le chemin, vous ferez un arrêt pour voir les "Douze Apôtres", des aiguilles de calcaire sortant de l'eau connus pour leur proximité des unes des autres donnant l'impression qu'elles forment un ensemble.
Amateur d'animaux
Pour les amateurs d'animaux
Pour les amis des animaux, vous trouverez votre bonheur en Australie. En effet, de nombreux endroits vous permettront d'aller observer les animaux dans leur endroit naturel. Tout près de Melbourne, vous pouvez rejoindre l'île Philipp Island. Sur ses plages préservées, vous pourrez voir des dauphins, des baleines, des pingouins et des phoques. Un véritable havre de paix pour faire le plein de nature. Dans le parc sauvage vous verrez bien sûr l'animal emblème de l'Australie: le kangourou! Et pour ceux qui aiment les animaux tout doux, vous irez dans la réserve de koalas de l'île.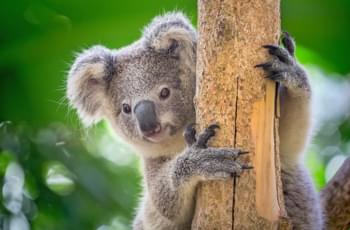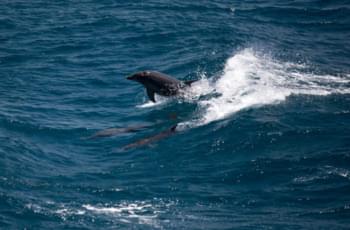 Histoire de l'Australie
En apprendre sur l'histoire de l'Australie
Les voyages sont faits pour enrichir l'esprit. L'Australie a une riche histoire que vous devriez découvrir lors de votre voyage. Tout d'abord, il y a la culture des peuples aborigènes vivant en Australie avant la colonisation du pays. Puis, il y a l'histoire de la ruée vers l'Or de l'Australie.
Sur la Great Ocean Road, près de Warrnambool, vous pouvez visiter une réserve située dans un volan éteint : Tower Hill State Game Reserve. Cet endroit est un lieu important pour le peuple Gunditjmara. Des visites guidées sont organisées expliquant la culture aborigènes et la faune et la flore du site.
Près de Bendigo, vous pourrez voir des anciennes mines d'or dans le parc régional de Bendigo. Dans le parc, vous pourrez aussi découvrir la culture aborigène.