Autohuur Puerto Limón: Reis alleen en flexibel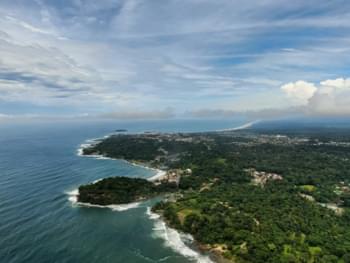 Puerto Limón is de hoofdstad van de provincie Limón, een van de zeven provincies van Costa Rica aan de Caribische Zee. Veel vakantiegangers associëren Costa Rica met strand en zon, maar Limón heeft ook veel cultuur te bieden. Met een huurauto bent u flexibel en onafhankelijk en kunt u plaatsen en plaatsen ontdekken waar normaal gesproken geen andere toeristen naartoe komen. U kunt ook veel spontane kleine road trips maken en gewoon wegrijden. Puerto Limón is op zich al een prachtige stad met stranden, interessante dieren en leuke mensen. Omdat de stad een oppervlakte heeft van ongeveer 60 km², kunt u alles gemakkelijk met de auto bereiken en zelfs steden rond Limón ontdekken of bezoeken.
Boek en rijd zonder problemen met een huurauto en rijd zonder problemen.
Om met een huurauto te kunnen rijden, moet u eerst een huurauto boeken. Om een geschikte bestemming te vinden, kunt u op onze website de gewenste bestemming opgeven en de voor u belangrijke voertuigkenmerken en diensten filteren. U kunt ook kiezen tussen drie verschillende servicepakketten.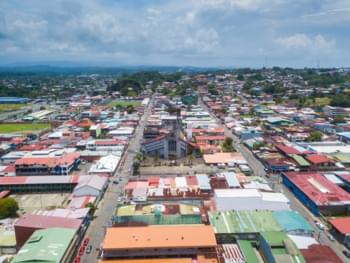 Op dezelfde manier raden wij altijd de extra bestuurder aan, zodat u, als u niet kunt rijden en niet zelf kunt rijden, altijd het recht heeft om de huurauto te besturen met een andere persoon die met u meereisd is. Als deze aanbiedingen u verleidelijk klinken, maar u nog steeds niet helemaal zeker weet of een huurauto echt het juiste voor u is, of u weet helemaal niet of u de geplande of spontane reis helemaal niet kunt maken, is dit geen probleem. Hier heeft u het alternatief om de reeds geboekte huurauto tot 24 uur voor de huur kosteloos te annuleren. Stuur ons een e-mail (buchung@mietwagencheck.de) en bel ons extra als u 72 uur voor de huurdatum de huurauto annuleert.
Wat te ontdekken in Puerto Limón met een huurauto?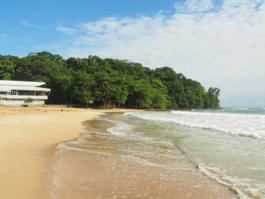 Bonita Strand
Het strand Playa Bonita ligt op ongeveer 4 kilometer afstand van het stadscentrum, dus het duurt ongeveer 8 minuten om dit prachtige strand te bereiken. Playa Los Bañar ligt op ongeveer 3 kilometer van het stadscentrum en duurt ongeveer 7 minuten met de auto. De stranden zijn dus allemaal goed bereikbaar, zelfs als men in de stad overnacht. Ook in de stad zelf kun je veel ontdekken. In Limón zijn er bijvoorbeeld enkele plaatsen die je kunt bezoeken om te zien hoe het leersysteem in Costa Rica eruit ziet. In ieder geval is er ook de mogelijkheid om in Limón te winkelen, want er zijn een aantal kledingwinkels. En als u geïnteresseerd bent in sport, zijn er ook enkele stadions.
Die kleine Insel Uvita
Het kleine eilandje Uvita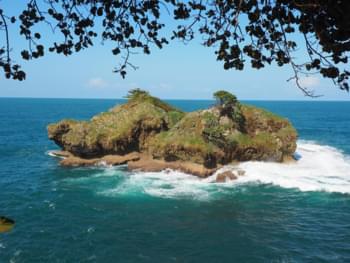 Eiland Uvita
Een andere mooie excursiemogelijkheid is het eiland Uvita. Dit eiland heeft een oppervlakte van ca. 800 m², is onbewoond en kan in ca. 40 minuten per boot worden bereikt. In de vissershaven van de rivier de Cieneguita kunt u gemakkelijk een boot met chauffeur vinden en huren. Op het eiland heeft u de mogelijkheid om stand-up peddelen uit te proberen, kloven te beklimmen of te dalen en golven te berijden. Maar je moet dit alleen doen als je wat meer ervaring hebt met surfen, want de plekken zijn vrij gevaarlijk.
Temperaturen und Reisezeit
Temperaturen en reistijd
Puerto Limón heeft het hele jaar door tussen de 20°C en 30°C. De temperaturen schommelen binnen deze 10°, maar schommelen niet boven of onder deze 10°. Daarnaast zijn er gemiddeld 15-20 regenachtige dagen per maand, dus het regent vrij vaak. In het algemeen heerst hier een tropisch klimaat, maar dit maakt het ook mogelijk om ongewone planten en dieren te vinden. De beste tijd om te reizen is van december tot maart, omdat de temperaturen in deze maanden niet te hoog en draaglijk zijn. Bovendien zijn er op dit moment geen schoolvakanties in de Europese landen, dus de prijzen zijn niet te hoog.