Sportwagen huren en puur rijplezier beleven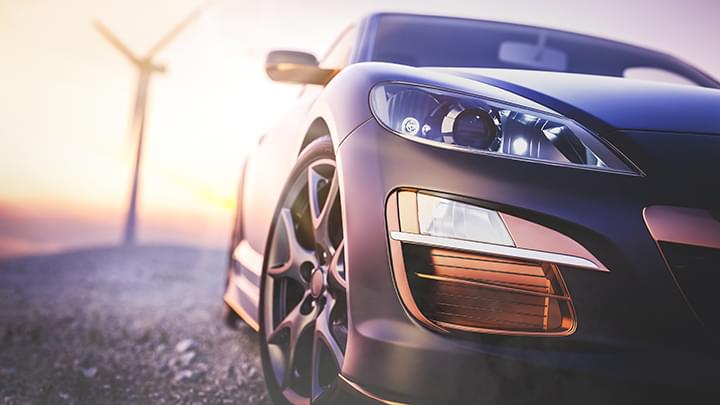 Wie heeft er niet altijd willen racen langs de snelweg in een snelle sportwagen en de pure kracht van de auto willen voelen in een snelle rit? Vooral Duitse autosnelwegen, die over lange afstanden geen snelheidsbeperkingen kennen, zijn een paradijs voor sportautoliefhebbers.
Maar er zijn ook prachtige wegen buiten Duitsland die het rijden aangenamer maken. Wat is er mooier dan over kronkelende bergwegen brullen of met een sportwagen over een uitgestrekte kustweg rijden?
Een tijdelijke sportwagen is ook een populair cadeau voor alle gelegenheden. Of het nu voor een verjaardag, Kerstmis of een trouwdag, is er vrijwel geen beter geschenk voor een man dan om zijn PS-verslaving te voldoen.
Als u nog nooit zo'n krachtige auto voor gereden, moet u een grondige briefing op uw verhuurstation.
De meeste sportauto's hebben achterwielaandrijving, in tegenstelling tot veel kleine of gezinsauto's. Dit resulteert in een uitgebalanceerde gewichtsverdeling, wat de tractie van het voertuig verhoogt. Als u niet gewend bent aan het besturen van een sportwagen met achterwielaandrijving, moet u in het begin voorzichtig rijden, vooral in bochten, omdat de auto's achterin snel uitbreken.
Anders is het aan te raden om platte schoenen met een dunne zool te dragen tijdens het besturen van een sportwagen, zodat de krachtoverbrenging naar de gevoelige pedalen gevoelig en veilig wordt geregeld.
Natuurlijk is het besturen van een sportwagen bijzonder aangenaam bij droog wegdek en goed weer.
Sportwagen huren van 18
Het is over het algemeen niet mogelijk om een sportauto te huren die ouder is dan 18 jaar. In principe moeten de huurvoorwaarden van de afzonderlijke aanbieders zorgvuldig worden gecontroleerd. Vooral bij het huren van dergelijke dure voertuigen schrijven veel aanbieders een minimumleeftijd en een bepaalde duur voor het bezit van een rijbewijs voor. Zo kan een Mercedes Benz CLS over het algemeen alleen worden gehuurd op de leeftijd van 27 jaar en moet hij minstens 36 maanden in het bezit zijn van een rijbewijs.
Voor jonge bestuurders jonger dan 23 jaar is het vaak verplicht om een uitgebreide verzekering af te sluiten bij het huren van een sportauto. Een volledige verzekering is echter ook aan te bevelen voor meer ervaren bestuurders van dergelijke dure voertuigen. Zij willen immers zorgeloos kunnen genieten van de snelle rit.
Huur Sportauto's in Berlijn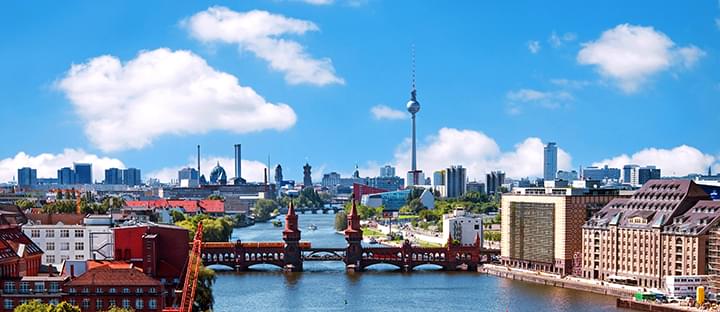 In de hoofdstad kunt u sportauto's huren in het centrum en de buitenwijken. Huurauto stations met huurauto's zijn gelegen aan de Friedrichsstrasse, Charlottenburg, Spandau, Lichtenberg en Alexanderplatz. Sportwagens van Audi, BMW en Mercedes zijn te huur. Zelfs in goedkopere prijscategorieën kunt u sportieve auto's huren in Berlijn, bijvoorbeeld Mini Cooper of auto's met sportieve GTI drive.
Huur Sportauto's in München

Huur een sportauto in München op tal van verhuurstations in de stad. U kunt sportieve auto's huren in München direct aan het Centraal Station van München, in Maxvorstadt en in de Oude Stad. Ook in Giesing, Pasing, Berg am Laim en Bogenhausen vindt u autoverhuurstations met sportwagens. Huur een auto in München met een sportieve GTI-motor, Mercedes limousines van topklasse of luxe auto's van BMW.
Hire sportauto's in Hamburg

In Hamburg kunt u een sportauto huren bij veel autoverhuurders. U kunt uw sportwagen gemakkelijk ophalen in het stadscentrum van Hamburg, in de buurt van de stad Hafencity, het centraal station van Hamburg en de Außenalster. U kunt ook een sportauto huren in Altona, Rotherbaum, Eppendorf en in het oosten en zuiden van Hamburg. Gebruik ons stationsfilter om een sportwagen te huren in Hamburg. Sportwagens van merken als Mercedes, BMW en Audi zijn in Hamburg te huur.