Ontdek Johannesburg met een huurauto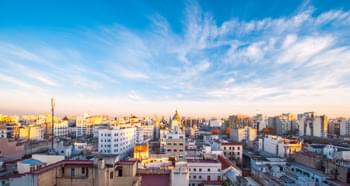 Bent u van plan een reis naar Johannesburg te maken? Rond uw plannen af met een huurauto. Zo bent u niet alleen flexibel, maar kunt u ook spontaan het Afrikaanse land buiten de grote stad verkennen. Het prijsvergelijkingsportaal van MietwagenCheck helpt u niet alleen om tijd, maar ook geld te besparen. U kunt niet alleen kiezen tussen verschillende verzekeringen, voertuigcategorieën, acceptatie- en afleverstations. Heeft u een kinderzitje nodig? Extra diensten kunnen ook direct tijdens het boekingsproces op MietwagenCheck worden ingevoerd. U heeft dus van tevoren alles gepland voor een vlotte acceptatie van uw voertuig in Zuid-Afrika.
Aanvaarding van het huurvoertuig
Er zijn verschillende internationale en nationale aanbieders in het hele land. Veel autoverhuurstations zijn te vinden op luchthavens. In Johannesburg worden huurauto's aangeboden op de luchthaven, maar ook in de stad.
Johannesburg Luchthaven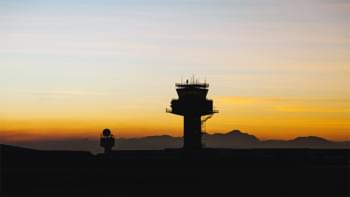 De belangrijkste luchthaven van het land ligt ongeveer 20 kilometer buiten Johannesburg. Het dient ook als een hub voor de Zuid-Afrikaanse luchtvaartmaatschappij South African Airways. Pretoria, de hoofdstad is ook rechtstreeks bereikbaar via de O.R. Tambo luchthaven (JNB). U kunt kiezen tussen verhuurstations direct in de luchthaventerminal en stations buiten het gebouw. Als het station zich buiten het luchthavengebouw bevindt, brengt een shuttle u naar uw agent. Haal uw huurauto direct op de luchthaven op.
Autobedrijf in de stad
Uitzicht over de stad
Wilt u uw huurauto ophalen in Johannesburg City? Dat is geen probleem. Er zijn ook autoverhuurstations in de stad Johannesburg. Bij het zoeken naar uw volgende huurauto op het portaal van MietwagenCheck, zoekt u naar de stad Johannesburg. Het exacte adres van de verhuurstations vindt u in de individuele aanbiedingen. Als u een navigatiesysteem nodig hebt voor stadsverkeer, kunt u dit toevoegen aan het boekingsmasker.
Johannesburg is net zo internationaal als de autoverhuurbedrijven. U kunt onder andere de volgende verhuurders ter plaatse ontmoeten.
raad
budget
Europcar
rand
hertz
Zestig
Verhuur met meerdere personen
Heeft u een reis gepland met familie, vrienden of collega's? Als u niet alleen reist in de auto, is het meestal de moeite waard om een extra bestuurder te boeken. Voor langere afstanden is het veiliger om niet continu te rijden. De extra personen kunnen ook ter plaatse worden geregistreerd. Dit kan echter leiden tot hogere prijzen en langere wachttijden. De extra kosten voor extra chauffeurs zijn te vinden in de huurvoorwaarden van de aanbieding. Alle bestuurders van de auto moeten zich bij de inontvangstneming van het voertuig kunnen identificeren met een geldig rijbewijs.
Indien het voertuig wordt bestuurd door personen die niet als extra of hoofdbestuurder zijn ingeschreven, vervallen alle verzekeringsuitkeringen in geval van schade.
Minimumleeftijd voor aanvaarding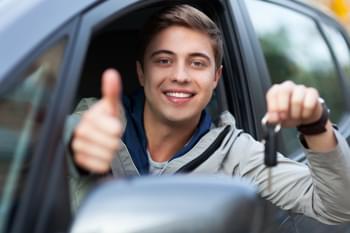 De minimumleeftijd voor het besturen van een huurauto in Zuid-Afrika is mametan 21 jaar. Helaas is het voor jongeren onder deze leeftijd niet mogelijk om een aanbod te doen. Voor jonge automobilisten tot 25 jaar zijn er vaak geen zogenaamde kosten voor jonge automobilisten. Dit is ook terug te vinden in de huurvoorwaarden. U kunt echter ook gewoon op het zoekmasker van MietwagenCheck klikken om aan te geven dat u niet 26-69 jaar oud bent. U krijgt dus alleen aanbiedingen te zien waarin de kosten voor jonge bestuurders zijn inbegrepen.
Verkeersregels en wegen in Johannesburg
In het algemeen geldt in heel Zuid-Afrika links verkeer. De straten zijn in goede staat in de hele stad. Ook als u buiten Johannesburg reist, kunt u nog steeds ontspannen. De meeste snelwegen zijn ook in goede staat. Alleen in arme of dunbevolkte gebieden moet men rekening houden met kuilen en andere schade aan de wegen. Hiervoor raden wij u aan een bodemverzekering af te sluiten. Als u op kruispunten aankomt, let dan vooral op de voetgangers. Rode lichten worden vaak gepasseerd. Omdat er veel flitsen zijn, houden de meeste bewoners zich ook aan de snelheidslimieten.
| straat | maximumsnelheid |
| --- | --- |
| binnensteden | 60 km/h |
| buiten de stad | 100 km/u |
| snelweg | 120 km/u |
De verrassing Johannesburg
Johannesburg zal veel buitenlanders verrassen. Helaas heeft de stad de reputatie zeer gevaarlijk te zijn. De laatste jaren is er echter veel gebeurd. Dit zijn heupen, veilige gebieden waar mensen van verschillende afkomst en rassen zich hebben ontwikkeld. Vergeleken met Kaapstad staat Johannesburg op de tweede plaats. Toch is een reis altijd de moeite waard. Vergeleken met andere grote steden liggen de bezienswaardigheden van de stad niet in het centrum. De twee kwartalen Maboneng en Braamfontein zijn veel meer aan te bevelen.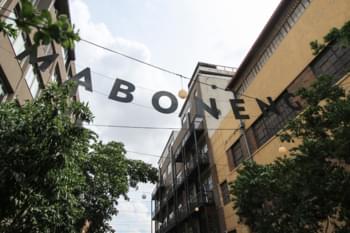 Maboneng is soms de coolste wijk van de stad. Wij raden u aan om hier naar accommodatie te zoeken. De stad en andere bezienswaardigheden kunnen van hieruit perfect worden verkend met een huurauto. Door de goede veiligheidssituatie van Maboneng is het ook mogelijk om 's nachts met het gehuurde voertuig of te voet op straat te zijn. Deze wijk was vroeger een van de gevaarlijkste in Johannesburg. Reizigers zijn hier niet verdwaald. Dit is volledig veranderd. Kunstenaars en creatieve mensen zijn gekomen. Nu wordt het straatbeeld gekenmerkt door koele restaurants, bars en moderne lofts. Maboneng betekent "Het Licht". Dat is precies wat deze buurt heeft bereikt. Het heeft licht geworpen op het voorheen nogal donkere Johannesburg. Met een beveiligde huurauto kunt u alle mooie hoekjes van Maboneng super comfortabel verkennen.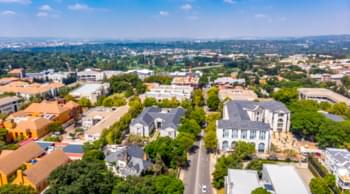 Er zijn hier veel verschillende moderne jongeren. Een bezoek aan de wijk is vooral de moeite waard op zaterdag. Wekelijks kunt u de "Burenmarkt" bezoeken. Hier kunt u kleding en voedsel van over de hele wereld kopen. De markt sluit echter om 15.00 uur. Zuid-Afrika's stad Johannesburg heeft zichzelf opnieuw uitgevonden door middel van moderne wijken zoals Braamtfontein.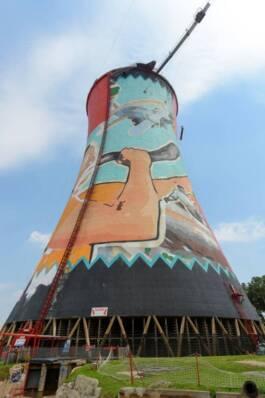 Oorspronkelijk waren de torens ooit onderdeel van een energiecentrale in Johannesburg. De kleurrijk geschilderde koeltorens bevinden zich in de dichtstbevolkte wijk van de stad. Tegenwoordig dienen ze echter alleen nog maar als een adrenalinekick. Hier kunt u bungeejumpen vanaf een hoogte van 100 meter. Een echte sensatie. Het complex ligt op ongeveer 17 kilometer van het stadscentrum. Wanneer u naar Soweto rijdt, kunt u de kleurrijke iconische torens op Chris Hani Road niet missen.
550 Zuid-Afrikaans Zwaargewicht / per persoon
Geopend van 10.00 tot 18.00 uur.
In de wijk Soweto
Ongeveer 30 minuten met de huurauto