Prijsvergelijking van autoverhuurbedrijven in Olbia
Om uw vakantie op Sardinië onvergetelijk te maken met een kleine roadtrip, is het raadzaam om een auto te huren in Olbia. Als onafhankelijk vergelijkingsportaal bieden wij u de mogelijkheid om alle aanbiedingen van gerenommeerde autoverhuurbedrijven in Olbia comfortabel en snel met elkaar te vergelijken. Zo vindt u de goedkoopste autohuur in Olbia en kunt u zorgeloos van uw vakantie genieten.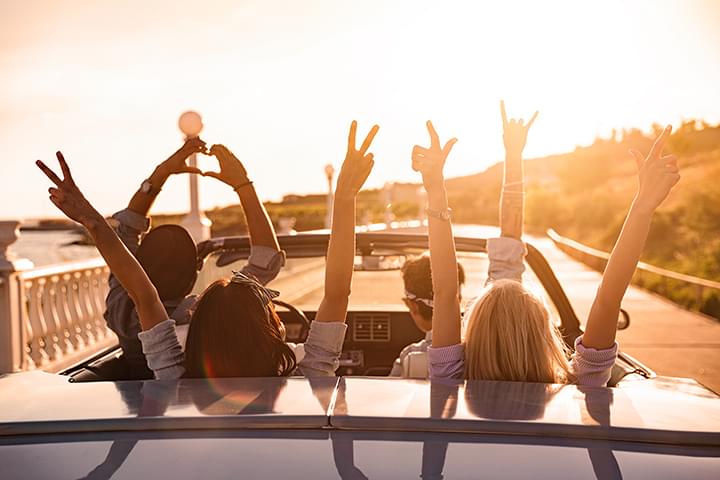 Verken Olbia en omgeving met een huurauto
U wilt een onvergetelijke vakantie op Sardinië ontdekken, beleven en doorbrengen? Geef uzelf een vleugje onafhankelijkheid en vrijheid door een huurauto voor de stad Olbia online te reserveren voordat u aan uw reis begint. Op onze portaalsite staan alle mogelijkheden voor u open. Niets is mooier dan tijdens uw vakantie flexibel van de ene bezienswaardigheid naar de andere te kunnen verhuizen zonder een beroep te hoeven doen op derden.
De beste manier om het eiland te bereiken is per vliegtuig of veerboot. Meestal begint een vakantie in Italië op Sardinië echter al op de luchthaven.
De luchthaven van de stad Olbia (OLB) ligt op slechts drie kilometer afstand van het stadscentrum. Deze luchthaven is een van de drie internationale luchthavens op het eiland. De luchthaven wordt beschouwd als de toegangspoort tot de exclusieve vakantieregio van de Costa Smeralda. Wilt u ook uw vakantie daar doorbrengen, boek dan hier uw auto goedkoop en snel op het portaal.
U vindt ook veel autoverhuur aanbiedingen op de luchthaven in Olbia. U beslist of u de huurauto op de luchthaven wilt inleveren of niet. Tot slot biedt de eenrichtingsverhuur u de mogelijkheid dat de auto ook bij een ander verhuurkantoor van het autoverhuurbedrijf kan worden ingeleverd dan op de luchthaven.
Met de huurauto op heen- en terugreis in Sardinië
Alleen als u flexibel bent, kunt u goedkoop een vakantiebestemming of een regio ontdekken. U kunt dit doen met behulp van een huurauto, die u natuurlijk goedkoop en gemakkelijk vooraf online kunt huren. Sardinië, het eiland in de Middellandse Zee voor de kust van Italië, heeft veel mooie plekjes en bezienswaardigheden te bieden, zodat u het heel ontspannen kunt nemen als u de huurauto voor Olbia al goedkoop heeft gehuurd. Met de auto beginnen we nu met het verkennen van de schoonheden langs de Costa.
Autoverhuur in Olbia: De attracties
La Maddalena Archipel Nationaal Park
Basiliek San Simplicio
Fonteintempel Sa Testa
Castello Pedreso
Costa Smeralda - Traumstrände an der Küste von Italien
Costa Smeralda - droomstranden aan de kust van Italië
Exclusieve stranden zijn niet alleen in het Caribisch gebied te vinden, maar ook hier op Sardinië. Niet voor niets wordt deze regio vaak aangeduid als het Caribisch gebied van Europa. Als u ook een droomvakantie wilt doorbrengen, dan is de Costa Smeralda een aanrader. Hoewel er maar weinig zandstranden zijn vanwege de ruige kustlijn, vormt het smaragdgroene water een adembenemend decor. Rij met uw huurauto langs de kust en voel u vrij en zorgeloos. Trouwens, met de Cabrio is zo'n reis meer dan een aanrader. U kunt deze reizen direct vanuit Olbia beginnen.
Die Nordwestküste mit dem Mietwagen erkunden
Verken de Noordwestkust met een huurauto
Stap in de huurauto en rijd van Olbia naar de westkust van het eiland. Naast de steden Alghero en Bosa zijn er nog andere natuurlijke landschappen die u uitnodigen tot verwondering en ontspanning. Heeft u met een huurauto onbeperkt aantal kilometers geboekt, dan moet u deze in ieder geval gebruiken.
Naast de pittoreske stadjes langs de kust, die u uitnodigen om een wandeling te maken, zijn het de natuurwonderen, zoals de Neptungrotte Capo Gaccia, die een bezoek waard zijn. Honderden stenen treden leiden u naar het hart van een spectaculaire druipsteengrot.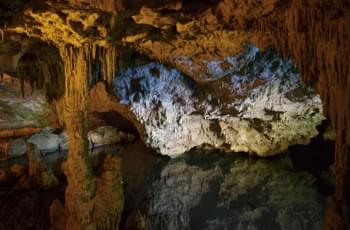 Neptungrotte Capo Gaccia, Sardinië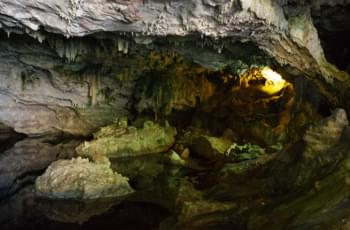 Neptungrotte Capo Gaccia, Sardinië
Tips voor uw vakantie in Olbia met kennis van zaken
Niet veel mensen weten het, maar als u al in de buurt van Olbia bent met een huurauto, maak dan een omweg naar Porto Cervo. 1976/77 werden hier delen van de James Bond film "The spy who loved me" opgenomen. Een cult-hoogtepunt voor iedereen die deze klassieker uit de filmgeschiedenis nog kent.
Geheime Buchten an der Costa entdecken
Ontdek de geheime baaien aan de Costa
U wilt gewoon helemaal alleen zijn en genieten van de ongerepte schoonheid van deze natuur? Maak dan een korte pitstop met de auto als u langs de westkust reist. Tussen Alghero en Bosa ligt de Spiaggia di Porto Tangone. De afzondering van deze plek is onovertroffen en daarom een echte geheime tip voor een vakantie op Sardinië.
Olbia Autoverhuur - Tips en Feiten
U vindt een huurauto voor de stad Olbia hier op ons portaal, niet alleen snel en goedkoop, maar ook tegen de beste voorwaarden. Met behulp van ons portaal is het voor u nog gemakkelijker geworden om de juiste huurauto te vinden voor uw vakantie aan de schilderachtige Costa de Sardinië.
Het voordeel van het vergelijken van aanbiedingen is dat u alleen bepaalt aan welke eisen de auto moet voldoen. Sommigen kiezen voor een kleine huurauto om snel van A naar B te komen. Anderen, aan de andere kant, vervullen zichzelf met de huurauto op sardines een kleine droom waarin een cabriolet of is SUV geboekt. Bepaal zelf welke huurauto uw vakantie moet verrijken.
Let bij het vergelijken van de aanbiedingen op de verschillende opties, zoals de eenrichtingsverhuur, de extra bestuurder en de volledig uitgebreide verzekering.
Welke verzekering is redelijk voor de huurauto in Olbia?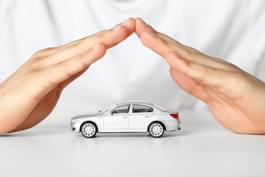 Er zijn een paar verzekeringen die u niet kunt en mag missen. Dit omvat voornamelijk een volledig uitgebreide verzekering zonder eigen risico. Naast deze verzekering bent u vrij om een aanvullende verzekering af te sluiten. In hoeverre een autoverhuurbedrijf op Sardinië dit biedt, kunt u met behulp van de vergelijkingen op dit portaal te weten komen.
Soms kan een extra verzekering voor glas en banden heel nuttig zijn. Zeker als u van plan bent om uw huurauto buiten de gebaande paden te rijden. Een extra verzekering kost geld. Maar meestal loont het zich in het geval van een zaak.
Vollkasko ohne Selbstbeteiligung
Geheel compleet zonder overdaad zonder overdaad
U kunt kiezen tussen twee opties voor de huurauto als het gaat om het afsluiten van een volledige uitgebreide verzekering. Er is veel vraag naar een volledige verzekering zonder eigen risico. Dit heeft wel een beetje invloed op de huurprijs. Met een volledige en volledige dekking zonder eigen risico profiteert u echter van het feit dat u in geval van een schadegeval niet met verdere kosten wordt geconfronteerd. Om uw volledige uitgebreide huurauto zonder eigen risico voor Olbia te vinden, vinkt u eenvoudigweg het vakje aan voor een volledig uitgebreide huurauto zonder eigen risico bij het vergelijken op ons portaal. Dus natuurlijk worden alleen deze aanbiedingen aan u getoond.
De borgsom - Een kwestie van veiligheid voor het autoverhuurbedrijf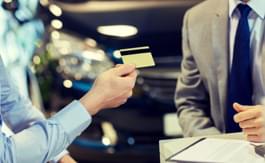 U kunt niet om een borgsom heen als u goedkoop een auto wilt huren in Sardinen. Dat spreekt voor zich. Waar ter wereld een auto ook wordt gehuurd, er is altijd vraag naar veiligheid van de verhuurder. Dat is begrijpelijk. De borgsom kan op verschillende manieren bij het autoverhuurbedrijf worden gedeponeerd.
De hoogte van de borgsom is afhankelijk van het voertuig en de aanbieder. Soms moet u bij het vergelijken van de aanbiedingen een kijkje nemen bij de aanbetaling. Vooral met betrekking tot de betalingsmodaliteiten.
Rondreis - Is het de moeite waard om de eenrichtingshuur te overwegen?
Rondreizen zijn erg goed op eilanden. Hoewel de meeste vakantiegangers op Sardinië hun reis beëindigen in de stad waar ze zijn begonnen, zijn sommigen ook geïnteresseerd in meer flexibele inlevermogelijkheden voor de huurauto. Dit is echter alleen mogelijk als u de eenrichtingsverhuur bij het autoverhuurbedrijf boekt. De eenrichtingsverhuur betekent dat u de huurauto kunt terugbrengen naar een ander station van het autoverhuurbedrijf dan waar de auto oorspronkelijk werd opgehaald. U kunt de eenrichtingshuur hier op het portaal met behulp van de vergelijkingen opnemen en dan natuurlijk alleen die aanbiedingen ontvangen die de eenrichtingshuur kunnen bieden. De huurauto kan worden opgehaald op het vliegveld van de stad Olbia en worden teruggebracht in een andere stad. U vindt de bijbehorende aanbiedingen hier op het portaal.
Extra bestuurder voor een vakantie in Sardinië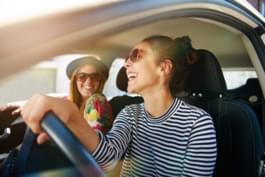 Vakantie kan behoorlijk vermoeiend zijn als u alle reizen met de auto alleen moet maken. Als u met uw partner of familie reist, zoek dan niet alleen naar een goedkope aanbieding bij het huren van een auto voor Olbia, maar ook naar de optie voor extra chauffeurs. Zo kunt u een andere bestuurder de huurauto laten besturen zonder uw verzekeringsdekking te verliezen.
De extra bestuurder optie wordt ook gratis aangeboden door veel verhuurstations. Zodat u ook de geschikte aanbiedingen vinden bovendien, let op met uw vergelijking met de extra bestuurder en of dit wordt aangeboden door de gewenste autoverhuur.