Huurauto Zuid-Amerika: Road trip door het gevarieerde continent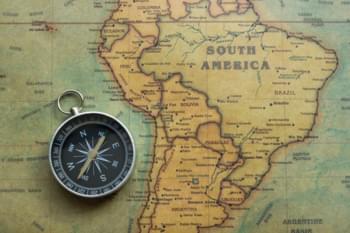 Reizen naar Zuid-Amerika
Met een huurauto door Zuid-Amerika - een onvergetelijk evenement voor iedereen die zijn droom van een avontuurlijke road trip wil waarmaken. Of u nu wilt genieten van adembenemende landschappen of de wereldberoemde metropolen van het continent wilt veroveren - MietwagenCheck heeft voor elke gelegenheid de juiste auto. Kies uit een breed scala aan voertuigtypen en -modellen en start op de door u gewenste verhuurlocatie. Mietwagencheck biedt u voertuigen aan in alle grote steden en op alle grote luchthavens in Zuid-Amerika.
Welke landen in Zuid-Amerika moet ik bezoeken?
Elk van de Zuid-Amerikaanse landen heeft zijn eigen charme en fascinerende bezienswaardigheden. Onderstaande tabel geeft een overzicht van enkele van de meest populaire landen in Zuid-Amerika en hun hoofdsteden.
Met de juiste huurauto door Zuid-Amerika
Bent u op zoek naar een huurauto die perfect past bij uw wensen en behoeften in Zuid-Amerika? Dan bent u bij MietwagenCheck aan het juiste adres! Met de verschillende filters kunt u naast het voertuigmodel en de uitrusting extra opties kiezen. Hier krijgt u een klein overzicht:
Voertuigcategorie: Kleine auto, Minivan, SUV, Middenklasse
Voertuigkenmerken: vierwielaandrijving, automatisch, airconditioning
Verzekeringsuitkeringen: Volledig uitgebreide verzekering en bescherming tegen diefstal, bodemverzekering, dakverzekering, glas- en bandenverzekering.
All-inclusive service: eerlijke brandstofcontrole, alle kilometers gratis
Andere opties: Extra bestuurder, eenrichtingsverhuur, eenrichtingsverhuur
Ontdek de populairste bestemmingen van Zuid-Amerika met een huurauto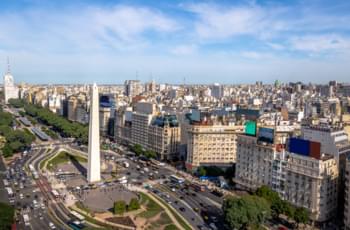 Uitzicht over Buenos Aires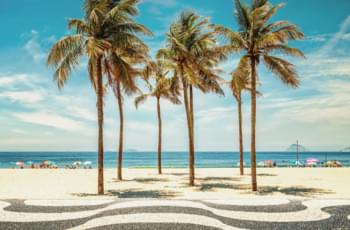 Copacabana
Een reis met het gehuurde voertuig opent voor u de magie van het Zuid-Amerikaanse continent. Langs de beroemde Panamericana snelweg kunt u genieten van het panorama van de besneeuwde Andestoppen en de ongerepte kustlijn. U passeert de wereldberoemde metropolen Buenos Aires (Argentinië) en São Paulo (Brazilië). Hier kunt u ontspannen op het uitgestrekte zandstrand van Copacabana en een duik nemen in het bruisende nachtleven van Rio de Janeiro. Met de huurauto plant u uw Zuid-Amerika route flexibel en individueel.
Welke hoogtepunten mag ik niet missen in Zuid-Amerika?
Machu Picchu in Peru
Als je Peru hoort, denk je automatisch aan de oude stad Machu Picchu. De Incastad ligt midden in de Peruaanse Andes op een bergtop. Het kan worden bereikt met de bus, trein of te voet. Volg de Inca Trail naar Machu Picchu en bewonder enkele van de mooiste landschappen van Peru.
Salar de Uyuni in Bolivien
Salar de Uyuni in Bolivia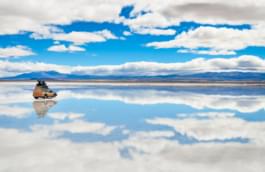 Op weg in de Salar de Uyuni
Op een reis naar Bolivia moet de Salar de Uyuni, de grootste zoutpan ter wereld, zeker op de agenda staan. Het ligt in het zuidwesten van Bolivia en is zelfs vanuit de ruimte te zien. Tijdens het regenseizoen ziet de woestijn eruit als een enorme spiegel en is het een uitstekend decor voor ongewone foto's. De woestijn is een uitstekende achtergrond voor ongewone foto's. Als u zelf door de woestijn rijdt, is een off-road voertuig aan te bevelen. Hiermee bent u perfect uitgerust voor de reis door de Salar de Uyuni woestijn.
Galapagosinseln, Ecuador
Galapagoseilanden, Ecuador, Ecuador
Als je naar Ecuador reist en genoeg tijd hebt, moet je zeker de Galapagos Eilanden bezoeken. De archipel in de Stille Oceaan ligt ten westen van de kust van Ecuador en staat op de Werelderfgoedlijst van UNESCO. Hier wacht u een unieke natuur- en dierenwereld, die u niet snel weer zult vergeten!
Weitere spannende Sehenswürdigkeiten
Andere spannende bezienswaardigheden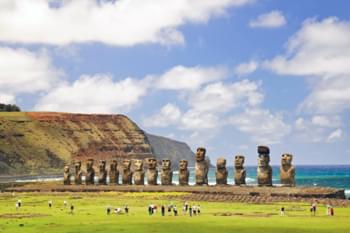 Stenen figuren op Paaseiland
Het continent Zuid-Amerika heeft zoveel fascinerende bezienswaardigheden te bieden dat u waarschijnlijk niet kunt beslissen. Hier hebben we een aantal van de meest populaire bestemmingen in Zuid-Amerika verzameld. Met een huurauto kunt u comfortabel uw gewenste bestemmingen bereiken.
Suikerbrood, Brazilië
Paaseiland, Chili
La Mano de Punta del Este, Uruguay....
Ciudad Perdida, Colombia
Veilig reizen met de juiste verzekering
Op vakantie wil niemand onnodige stress en een slecht humeur door schade aan de huurauto. Daarom raden wij altijd aan om een volledige verzekering zonder eigen risico af te sluiten. Dit betekent dat u in het geval van een schadegeval de kosten voorgeschoten moet worden, maar dat uw verzekeringsmaatschappij de kosten zal vergoeden. Als u veilig wilt spelen, kunt u ook glas, banden en andere verzekeringen afsluiten.
Waar u op moet letten bij het huren van een auto in Zuid-Amerika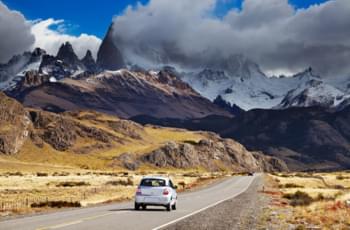 Kluisje met een huurauto door Zuid-Amerika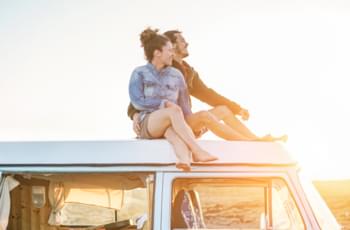 Pure ontspanning met een huurauto
Met uitzondering van Guyana, Suriname en de Falklandeilanden zijn Zuid-Amerikaanse landen onderworpen aan de rechtsstaat.
Vooral in de grote steden geldt de regel: hou je ogen open in het verkeer! Automobilisten houden zich hier meestal niet aan de verkeersregels zoals in Duitsland. In geval van twijfel is het altijd beter om te remmen en de lokale bevolking voorrang te geven.
Speciale voorzichtigheid is geboden bij het rijden in het donker, omdat veel wegen niet voldoende verlicht zijn.
Voor de grensovergang tussen twee landen moeten de voertuigpapieren, het internationale rijbewijs en het paspoort beschikbaar zijn.
Bij de meeste benzinestations wordt ethanolbrandstof geleverd, dus het is aan te raden om een benzinemotor te gebruiken. Voor tochten in de uitgestrekte landelijke gebieden is het raadzaam om de tank bij te vullen bij tankstations, ook al is deze nog halfvol. Het kan voorkomen dat u de komende honderd kilometer geen tankstation vindt.