Boek een huurauto USA: Eenvoudig & Safe
Boek uw huurauto voor de USA lang voor vertrek via het Zwitserse portaal MietwagenCheck. Met onze engels sprekende klantenservice en onze TÜV-gecontroleerde boekingsportal bieden wij u een eenvoudige en veilige manier om een huurauto te boeken. Met een vroege boeking bespaart u meestal geld. Wij raden u ook aan uw huurauto voor de Verenigde Staten van te voren in Duitsland te reserveren. Vergelijk hier de prijzen van autohuur in de Verenigde Staten, bijvoorbeeld de prijzen van autohuur op Airport San Francisco om Route 1 te verkennen met een huurauto.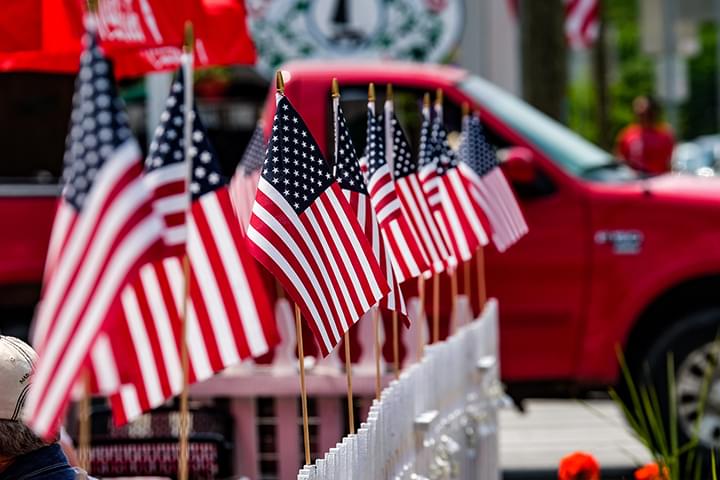 Wij raden u aan de huurauto bij u thuis te boeken in de prijsvergelijking. Bovendien is het antwoord op de vraag: "Wanneer boeken?" altijd "hoe eerder hoe beter! Door het vergelijken van de prijzen in een vroeg stadium vindt u het juiste aanbod voor u en vindt u zeer goedkoop huurauto's.
Onze populairste steden voor het huren van een auto in de VS zijn:
Boek voordelige auto huren voor USA
Vergelijking prijzen
Vergelijk de aanbiedingen van verschillende autoverhuurbedrijven in de Verenigde Staten. In de autoverhuurcheck prijsvergelijking kunt u de gewenste huurperiode en de voertuigcategorie invoeren. Op deze manier krijgt u de prijzen voor huurauto's in de Verenigde Staten van verschillende autoverhuurbedrijven. Dankzij de vergelijking van verschillende aanbieders kunt u gemakkelijk geld besparen en zo uw vakantiegeld besparen bij het boeken van een huurauto.
Boek voordelige huurauto voor vakantie in de Verenigde Staten
Boek een cabriolet in januari voor 7 dagen in september, bijvoorbeeld in Wilmington in North Carolina voor 77€ inclusief uitgebreide navigatie zonder overbelasting en onbeperkt aantal kilometers. Voor dezelfde aanbieding betaalt u 475€ bij boeking in augustus. Als uw reisplannen veranderen, kunt u tot 24 uur voor aanvang van de huur gratis annuleren. Heeft u vragen over uw aanbod? Ons serviceteam adviseert u graag!
U moet altijd een borgsom voor uw huurauto achterlaten. Sommige autoverhuurbedrijven bieden ook aan om het huren van een auto zonder een borg. Dit is echter een contante storting die niet zal worden gedebiteerd van uw creditcard. Het huren van een huurauto zonder borg is vrij moeilijk, omdat de borg dient als zekerheid voor de verhuurder op het terrein.
Verzekering voor huurauto's in de Verenigde Staten
De keuze van autoverhuur verzekering kan cruciaal zijn wanneer u op vakantie bent in de Verenigde Staten. Laat ze uw vakantie niet bederven door zich niet goed te beveiligen. We raden een dekking van minstens 1 miljoen euro sterk aan, maar een dekking van 7,5 miljoen euro is beter. Bovendien kunt u het beste de verzekering "volledig" afsluiten met terugbetaling van het eigen risico.
Vind de juiste auto huren in de Verenigde Staten Profiteer van de ervaring van onze klanten en lees de beoordelingen om te zien welk verhuurstation heeft veel klanten tevreden tot nu toe. Voor elk verzoek om een huurauto in de Verenigde Staten, tonen onze aanbevelingen u ook de beste partners met de beste inclusieve diensten. Wij werken samen met tal van makelaars en directe aanbieders. Deze omvatten grote autoverhuur makelaars zoals AutoEurope, Cardelmar, Avis, Europcar, Hertz, Sunnycars en kleinere makelaars zoals Enterprise en Budobtain.
Als u een auto huren in de Verenigde Staten, vindt u tal van autoverhuur in bijna elke stad. Wij raden u aan gebruik te maken van het stationsfilter, zodat u het beste en goedkoopste aanbod binnen een stad kunt vinden.
Een auto huren op een luchthaven in de VS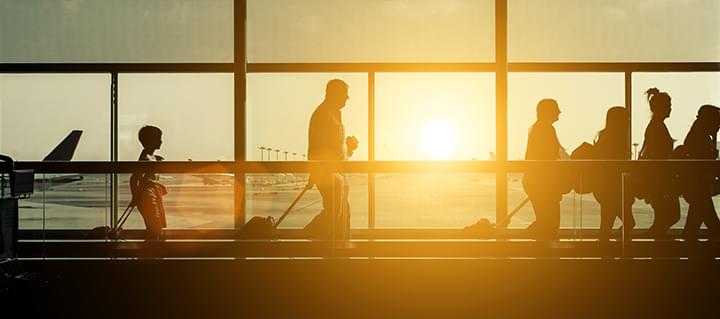 Een huurauto huren direct op de luchthaven is de meest praktische optie. Een groot voordeel van autoverhuur op de luchthaven is dat ze meer klantvriendelijke openingstijden hebben. Bovendien, de autoverhuur stations op de luchthaven hebben meestal ruime parkeerplaatsen, zodat ze een grote vloot hebben.
Als u uw vluchtnummer bij de boeking moet vermelden, kan het autoverhuurbedrijf uw huurauto voor u behouden in het geval van een late aankomst als gevolg van de vlucht.
Onze populairste luchthavens voor autoverhuur in de VS:
Aanduiding luchthaven afstand tot stadscentrum IATA-code > New York Airport (John F. Kennedy International Airport) 25 km JFK Los Angeles International Luchthaven 29 km LAX Luchthaven van Vegas (McCarran International Airport) 7 km LAS Miami Luchthaven (Miami International Airport) 13 km MIA Luchthaven Orlando (Orlando International Airport) 20 km MCO San Francisco Luchthaven (San Francisco International Luchthaven ) 22 km SFO Fort Fort Myers Airport (Zuidwest Florida International Airport) 9 km RSW Airport Atlanta (Hartsfield-Jackson Atlanta International Airport) 15 km ATL Chicago Luchthaven (Chicago O'Hare International Airport) 29 km ORD
Een eenrichtingsverhuur of eenrichtingsaanbieding is in de meeste gevallen probleemloos mogelijk in de Verenigde Staten. Door de soms lange afstanden worden echter vaak relatief hoge kosten in rekening gebracht. Een eenrichtingsverhuur naar andere landen, of een grensreis naar het buurland, bijvoorbeeld naar Canada, is niet altijd mogelijk zonder meer. Als u zo'n grensreis plant, registreer deze dan van tevoren of vraag ons serviceteam om advies.
Auroverhuur en USA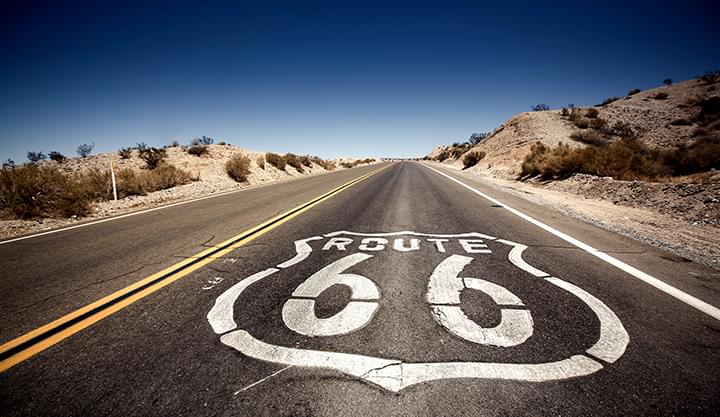 Niets biedt meer dan de VS te verkennen met een huurauto. Met 51 staten en een oppervlakte van 9.834.000 vierkante kilometer is de Verenigde Staten van Amerika de op twee na grootste staat ter wereld en het absolute automobielland. Of u nu op ontdekking gaat in Californië met de Car Hire California (snelweg 1) of geniet van de uitgestrekte bossen van New England. Dit grote land heeft een breed scala aan bezienswaardigheden het ontdekken waard. Vanwege de lange afstanden en het ontbreken van goede spoorverbindingen, is het een goed idee om een auto te huren om de VS te ontdekken. Verder is het een goed idee om een motorfiets te huren in de USA. Legendarische langeafstandsroutes zoals Route 66 door de VS hebben de cultstatus van motorfans.
De voortdurende immigratie van mensen uit vele andere landen heeft de Verenigde Staten tot een van de meest etnisch diverse en multiculturele landen ter wereld gemaakt. Door de grootte van het land en twee oceanen in het oosten en westen, heeft Amerika ook een zeer grote diversiteit aan landschappen. Met de meest verschillende gebieden zoals bergen, bossen, woestijnen, kusten, stranden en velden is het nauwelijks te overtreffen als bestemming met de gehuurde auto bij afwisseling.
Een auto huren aan de oostkust of westkust van Amerika?
De bijna eindeloze snelwegen en snelwegen voor een rondreis en discovery tour met de huurauto zijn gewoonweg te perfect. Wie in de VS geen auto huurt, wordt al lang als exotisch beschouwd, omdat Amerika Het land van de roadtrips is: 6,5 miljoen km snelweg leidt langs de meest uiteenlopende landschappen en soms is er kilometers lang geen andere auto te zien.
Alle wegen in Amerika zijn goed en ruim en er is geen tekort aan benzinestations of parkeerplaatsen. De uitgestrektheid van het land geeft Amerika de reputatie van een natie van automobilisten voor een reden. Alleen in de echt grote steden is er een goed ontwikkeld netwerk van openbaar vervoer. De meeste plaatsen die reizigers aantrekken zijn ontworpen voor autorijden. Alleen met een huurauto profiteert u als vakantieganger van alle voordelen van het land. Inspiratie en belangrijke informatie voor de autoverhuur reiziger kunt u vinden op onze blog in de categorie Autoverhuur USA.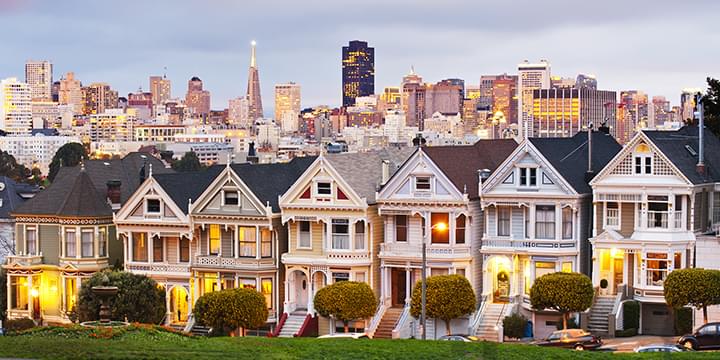 <
Als u naar de USA wilt reizen, moet u van te voren nadenken over de reisroute. Voor deze ervaringen bieden zich het beste aan. Hier vindt u Tips voor uw perfecte roadtrip in de VS met de huurauto. Aangezien het echter niet mogelijk zal zijn om het hele land te doorkruisen, moeten er van tevoren prioriteiten worden gesteld. Metropolen als Los Angeles en San Francisco kunnen bijvoorbeeld via Highway 1 met een adembenemende reis worden verbonden en het pad zelf wordt letterlijk de bestemming van de reis. Maar ook de talrijke vrijetijds- en nationale parken - zoals Yosemite National Park in Californië of Grand Canyon National Park in Arizona - zijn bijna altijd alleen met de auto te bereiken. Daarom kan het de moeite waard zijn om een huurauto te huren voor slechts één dag, want de uitgestrektheid van een nationaal park mag u niet missen tijdens een reis naar de Verenigde Staten.
Een van de bekendste bezienswaardigheden van het Westen is waarschijnlijk de Grand Canyon, die te bereiken is vanuit Los Angeles in ongeveer 6 uur. Maar niet alleen de westkust is ongelooflijk gevarieerd, maar ook het oosten mag in geen geval ontbreken op een retourvlucht door de VS. Als wereldmetropool met een enorm cultureel aanbod, een internationale flair en een gevarieerd nachtleven is New York zeker een langer verblijf waard.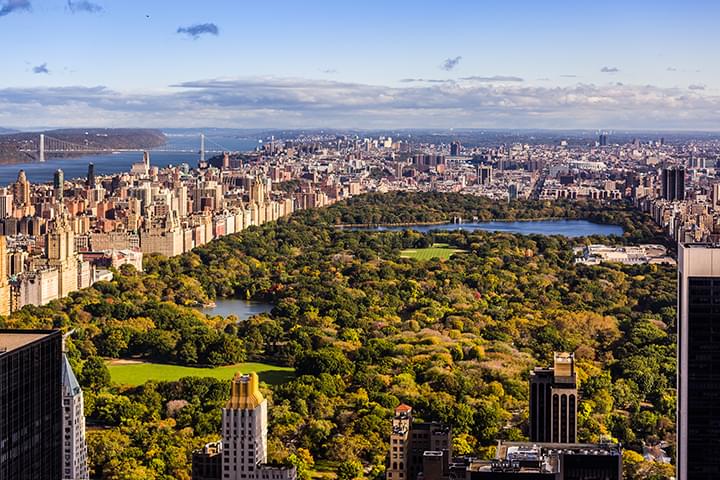 Bovendien is de VS een van de shoppingparadijzen bij uitstek. Of het nu in de metropolen is of in de altijd wat afgelegen winkelstraten, winkelkoninginnen en koningen kunnen zich grenzeloos uitleven. Om deze verkooppunten te kunnen bereiken, echter, moet men ook terugvallen op een mobiele set voertuigen - eventueel in de vorm van een huurauto van een goedkope autoverhuurbedrijf.
De Niagara watervallen in het noorden van New York nodigen u bijvoorbeeld uit om u te verwonderen over enorme hoeveelheden water.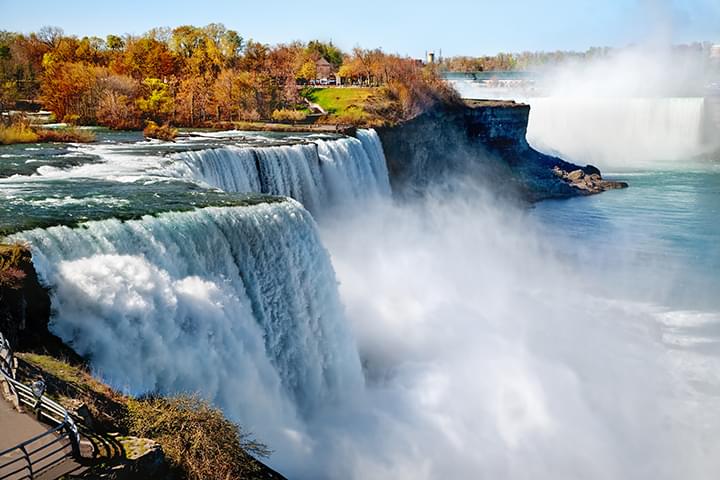 Voor een huurauto trip zeer dicht bij de natuur en door afgelegen gebieden is een complete overtocht van het land natuurlijk ook mogelijk. Of u nu een Motorhome huurt, begin met de Cabrio, of kies een Motorfiets is aan u.